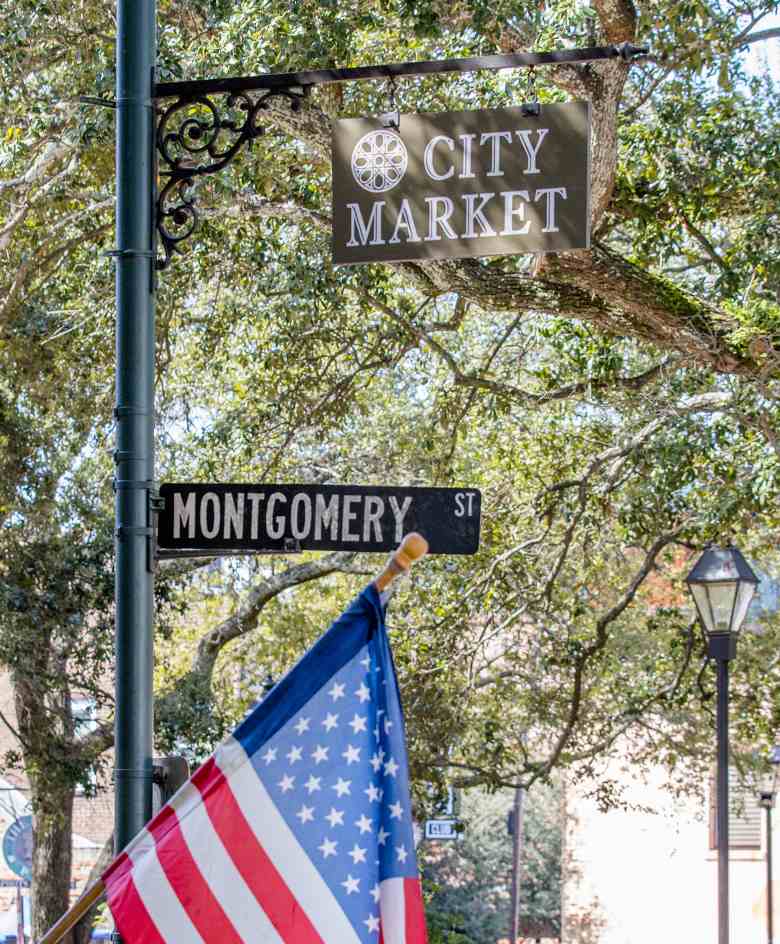 Savannah City Market
Of all the fun things to do in Savannah, Georgia, You'll find the best at City Market
By day, stroll the shaded courtyard between two Savannah squares, surrounded by bistros and galleries, serenaded by local musicians. By night, join the genial crowds for concerts and cuisine. Explore our shops before catching a trolley or carriage tour from the heart of the market. Savannah's historic center, City Market is still the place to be—where fun is delivered fresh daily.
Start at the corner of Jefferson and West St. Julian Streets.
Savannah City Market stretches a full block in each direction, with Ellis Square to the east and Franklin Square to the west, from Bryan (north) to Congress (south).
During January and February, City Market's retail shops observe winter hours Monday through Saturday, 10 a.m.-6 p.m. and Sunday 1-5 p.m. The rest of the year, March through December, our businesses are open Monday through Wednesday from 10 a.m.-6 p.m., Thursday through Saturday 10 a.m.-8 p.m. and Sunday 1-5 p.m. Many of our retailers choose to be open in the evening; please call individual businesses for their specific hours. City Market Art Center studio hours may vary, so please call artists for specific hours. Please note that open hours may be affected by restrictions or corporate policies with regard to COVID-19, so calling ahead is advised.